Berlin is and remains the city of creatives and megatrends – the place where diversity, club culture and freedom thrive. For the first time since the pandemic, all the organisers active on Berlin's fashion scene have been reunited with the support of the Senate Department for Economics, Energy and Public Enterprises. For Berlin Fashion Week, which runs from 17-19 January 2023, the Premium Group will host its headline PREMIUM and SEEK events – a modern, sustainable and wide-ranging brand portfolio featuring fashion, sportswear and lifestyle brands and covering menswear, womenswear, footwear and accessories. Staying true to its motto – 'if you want to go fast, go alone; if you want to go far, go together' – the Premium Group cosmos is expanding as a result of new partnerships with 202030 – The Berlin Fashion Summit and Fashion Council Germany. Approx. 500 brand highlights in total, including almost 100 focused on sustainability, will be presented at the Premium Group CONSCIOUS CLUB. Innovations by women from the tech scene, talented newcomers from Ukraine and elsewhere, an expanded programme for buyers and, of course, powerful brands. At the same time, PREMIUM will be celebrating its 20-year anniversary in January and thanking all its partners and members of its community for their enduring trust and loyalty. A spectacular party awaits the industry in the city's newest, most glamorous location – the Telegraphenamt in Berlin Mitte.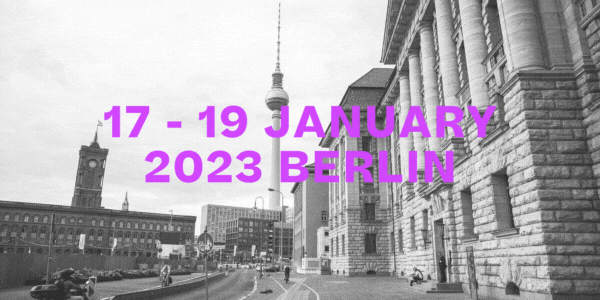 With its PREMIUM, SEEK, FASHIONTECH and CONSCIOUS CLUB industry events, the Premium Group has always seen itself as a strategic partner, challenger and connector. Over the last 20 years, this has encouraged a strong community to flourish that sticks together, showcases innovation and demonstrates courage and attitude. It's a lifestyle. Especially in challenging times shaped by transition and multiple crises, communication and human-to-human interaction at an organised industry get-together are incredibly important. This is understood by brands, agencies and partners who, despite the current situation, will present new concepts, brand activations and modern collections. Retailers are equally aware of this and will be searching for suitable collections for their ranges so as to remain inspirational and competitive long term.


The post-pandemic era heralds a new vibe
And this new vibe is visualised at PREMIUM and SEEK. From Tokyo (e.g. Snow Peak) to Copenhagen (Mads Nørgaard, Second Female, Becksöndergaard), from work-life balance in product design (American Vintage, Champion Pioneer, Huf, etc.), body positivity (Girlfriend Collective, Gerry Weber) to pleasure toys (The Oh Collective). Functional clothing and outerwear (Hi-Tec, Newline Halo, Moose Knuckles, Peuterey, Oakley, Holubar, Schott, Didriksons, etc.), prominent menswear labels (Olymp, Baldessarini, Tombolini, Guards London, Preach, Sun 68, Pierre Cardin, Oliver Spencer, Ben Sherman, Homecore, Farah, Gabba, etc.), female fashion brands (Absolute Cashmere, Fabienne Chapeau, Not Shy, Marella, Ivko, Sportalm, JNBY, Girlfriend Collective , etc.), complete collections (looks by Wolfgang Joop, Fynch-Hatton, Minimum, Milestone, Elias Rumelis, Stefan Brandt, Studio Seidensticker, etc.), denim (Herrlicher, Edwin, Lee, Wrangler, Cycle, etc.) and streetwear (Cayler & Sons, Champion Rochester Apparel & Footwear, Unfair Athletics, Gola Classics, Head Sportswear, Kangol, K-Swiss, Kangaroos, Starter, and many more.). Like every season, the picture is rounded off by a wide selection of shoes and accessories (Vanessa Baroni, Jane Kønig, Herschel Supply Co, Unützer, Steve Madden, Moma, Shoto, Camper, Copenhagen Studios, Blundstone, Abro, Les Visionnaires, etc.). Brands like Baldessarini, Mac, Drykorn and Ed Hardy have a surprise in store, with activations planned for the trade show. The goal is to bring brands to life and inspire the market. The unique offering for national and international trade also includes almost 100 fantastic sustainable brands, such as Veja, Lanius, Ecoalf, Dedicated, Stapf, Studio Feder, Dawn Denim, Merz B Schwanen, Makia, Givn Berlin and Sandqvist.


New partnerships, new concepts, new inspiration
The separate modules, projects and collaborations in the extended Premium Group CONSCIOUS CLUB aim to give the industry a collective 'sustainability reality check' that showcases the most vital sustainability trends, introduces partners and concepts, and presents the recommended actions that come out of this. In collaboration with studio MM04, the progressive 202030 – The Berlin Fashion Summit also takes place in January against this backdrop and features top-notch expert talks and workshops that, for the first time, will be held in the trade show foyer (South Entrance). In addition, approx. 15 Ukrainian designers will receive support as they make their début at PREMIUM for the first time. Fashion Council Germany will present a number of projects and initiatives for promoting the German fashion industry. There are new developments in plan in the FASHIONTECH sphere too. The latest trends in the Metaverse, digitalisation and sustainable transformation will be presented as part of the experimental Yonnaverse Conference, organised by Yoona.ai. There will be a special focus here on innovations from female entrepreneurs. All retailers can register for the expanded buyer programme, which is set to be exciting. They are invited to take inspiration from Europe's most cutting-edge stores, including KaDeWe, Voo Store, Andreas Murkudis, The Corner, Overkill, Supreme, Firmament, The Store, Merz B Schwanen and 032c Workshop. Finally, PREMIUM is celebrating its 20th anniversary with free drinks and entertainment each day – for and with the entire industry. Befitting such a momentous occasion, celebrations will take place at the Telegraphenamt on 18 January. This 'Night to Remember' will put the right to freedom – and Berlin's 100% belief in this ideal – centre stage.


YOU ARE PREMIUM – SEE YOU THERE!

FOR PRESS ENQUIRIES PLEASE CONTACT
press@premium-group.com