Chris Stricker says so many good things that it's hard to decide on one headline. No wonder. After all, the haebmau founder and CEO has been working with brands from Adidas to Sony for over 30 years. Controls, accompanies, advises you. And makes them successful. We asked her what you need to know about brand building now and why it is worth attending Premium Group events. Here she speaks as a communication expert, Berliner and PREMIUM friend from the very beginning.
What are the biggest challenges for fashion brands in 2022?
The fashion industry seems to be recovering a bit after the pandemic, however, we are in the midst of several global crises with uncertain outcomes, broken supply chains, rising production costs and high inflation. That directly affects the fashion industry, but comes with a time lag to the individual players. In addition, brands are increasingly having to ask themselves "how": How do I reach consumers? How does my community tick? And how do I make consumers happy? The challenge will be to find the right collaboration partners and something new - added value - to offer consumers.
How does a brand stay in touch with its customers? How to build and hold trust?
Listen and communicate - with the right messages. From surprises to edutainment, everything can and should be in store. One brand must always offer added value for their customers, based on their needs and thereby include the personal situation of the communities. Brands can use their products as a distraction from the current societal situation or be a reflection of a community from which the customers feel understood. Fashion is linked to self-expression, well-being and fun - and that is exactly what brands have to convey, and at best individually tailored to each one community.
Why are live events so important? What can be done offline that cannot be done online?
Offline can appeal to all human senses: haptics, smells and experiences - all that's missing online. Even if the metaverse is an (online) parallel world to the (offline) real world can already do quite a lot, it is (at least for the moment) not yet possible to create products you can feel and to recognize colours in their intensity and diversity.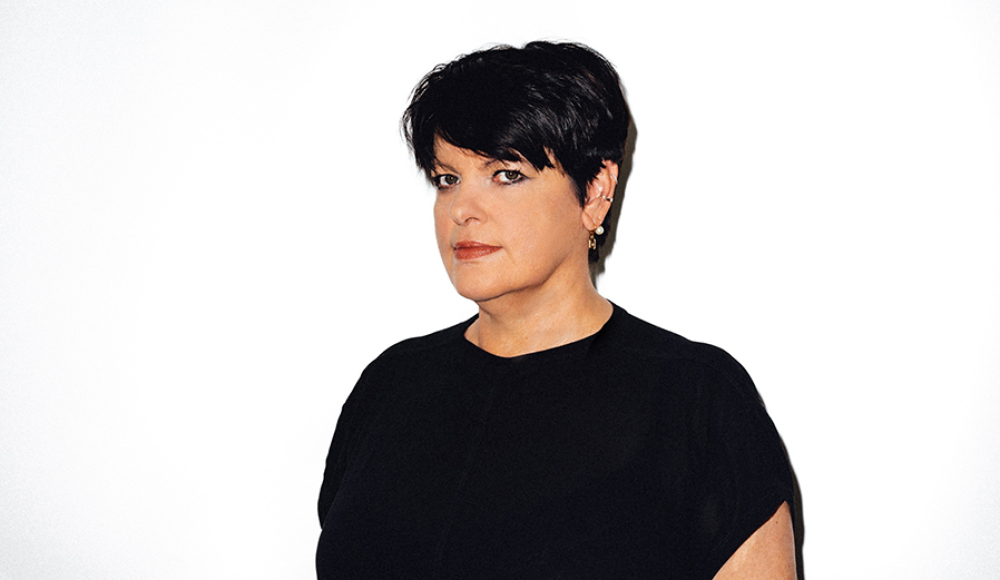 Why can't anyone miss the premiere of The Ground?
The Ground is a crazy happening - the Woodstock of fashion! It will be the first D2C festival that can really take place again this summer - and in a great location. Accordingly, everyone will be happy, finally again to meet the big international fashion family. For me, The Ground is the perfect mixture of entertainment, food and community.
Our entire industry is in the middle of a serious one transformation phase. What will change in the next 5 years?
In the next few years, the topics of sustainability and environmental awareness, fashion on demand and circular fashion are even more relevant to win. With the legal requirements that we are about to implement, some materials won't be available in the long term. New materials are emerging in the market. Conscious consumption and shopping with a clear conscience will be more central for consumers. Finding the right answer is up to you, fashion industry: away from the production of new materials towards reuse of products that are transformed and thus enable something new to emerge to let.
Why are solid constant alliances and friendships like the one between haebmau and the Premium Group so important?
Enduring alliances and friendships are built on trust - the best foundation to develop and promote new ideas. The Premium Group has been for years a trustworthy partner for us, with whom we bond based on affection, exchange understanding and openness on eye level. WE LOVE PREMIUM!
Your most beautiful experience of the last almost 20 years PREMIUM?
The premium dinners and parties are always a highlight! But what I, above all memories of 20 years, won't forget: the very first Premium in the Potsdamer Platz underground station with its very special underground charm. It's great to see what developed out of this first underground fair: an event in which the big international family meets - full of energy and exciting personalities.
I love Berlin for...
... its internationality.
... the inspiration.
... the diversity.
... that almost anything is possible at any time.
I hate Berlin for...
... the dirt.
... the carelessness and unfriendliness of people.
I buy my outfits for the Premium Event Kosmos...
… at Antonioli of course, now that I'm in Milan at the Salone del Mobile.
When I go to the agency in the morning, I think...
... I look forward to the day and see what exciting things happen.
On Sundays you can find me...
... on the golf course.
At the top of my books stack is...
...handling shit by Dr. Frederik Hummeke.