The SPIN OFF calls him the "Godfather of Offenbach", about himself he says that he inspires instead of finding inspiration: LSTNR CEO and The Listener founder Hakan Temur is not only a cool guy, he has been a visionary, designer, critic and engine of the German fashion industry for over 20 years. For the PREMIUM team he is a friend, advisor and business partner since forever. In preparation for the events in January, we asked him about his very own Frankfurt insights!
The best thing about Frankfurt?
'Compact, great skyline and the best airport in Europe!'
If Frankfurt were a piece of clothing…
'It is definitely a bomber jacket that stands in the way of the suits. The saying 'Men in denim built this country, men in suits destroyed it' goes very well with Frankfurt!'
I find inspiration ...
'I am not one who finds inspiration; but one who inspires.'
Why is Frankfurt the ideal place for a fashion week?
'Our industry has long needed a lot more than just a place for a fashion week. Fundamentally new narratives are needed in almost all areas. Sustainable transparent procurement, innovative technologies, digital communication, commerce and experience solutions, network and capital. Frankfurt, so you have to be honest, is not a fashion city and therefore cannot be compared with Berlin, Paris or Milan. Frankfurt is the city of money, Frankfurt is international, Frankfurt is digital with the largest data hub in Europe. Frankfurt has the potential to become the city of innovation and has the unique opportunity to set up a platform like no other city in Europe. It takes courage and vision, from this point of view the location is ideal. The makers know what to do, unfortunately the inopportune time makes it difficult for everyone.'
Here's my favorite pasta:
'Pasta Davini, New Oat Box, Scuderia'
I drink my after-work beer:
'At Butze.'
My place to take a deep breath?
'The riverbank of the Main.'
The three most exciting stores:
'Listener, MBCY, 43einhalb.'
That's what I'm looking forward to most during the premiere of PREMIUM and SEEK in January:
'I am pleased that the trade fairs are finally taking place again after 2 years, that the industry is coming together and everyone is meeting again!'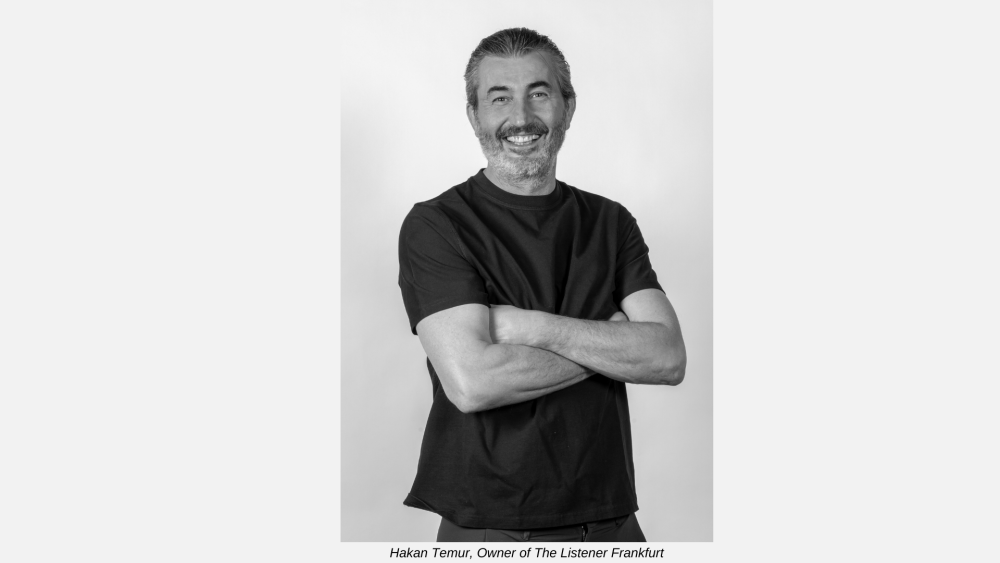 About The Listener
At The Listener, quality is not just a characteristic of a good product, but rather its intrinsic value. Instead of short-lived fads, this is about products that go beyond the hanger. It's the story of the people. From Stone Island, Arcteryx Veilance to Canada Goose and Maison Kitsune, Comme des Garçons or VisVim: "Listeners" love brands with a high standard - in their Concept store as well as online. The Culture and community of a Brand is always first criteria for the makers.
About LSTNR
LSTNR delivers commerce and experience solutions for a more conscious tomorrow of the entire fashion ecosystem by merging the digital and physical worlds.