Berlin, 4. April, 2022 - Im Januar verkündete die Premium Group zur Freude der Branche die Rückkehr nach Berlin und den Umzug in eine neue Location. Vom 7.-9. Juli finden die Power Trade Shows PREMIUM und SEEK, ein Stage-Programm zum Thema Nachhaltigkeit (CONSCIOUS CLUB) und das neue D2C-Festival THE GROUND gleichzeitig auf dem Messegelände statt. Jetzt verrät das Team, welche Brands sich bereits angemeldet haben. Die Liste ist lang und beeindruckend.

Was das Premium Group Team schon immer am besten konnte? Die richtigen Leute zusammenbringen und Business vorantreiben – Business und Pleasure. Kein anderer Veranstalter zeigt zu einem so frühen Zeitpunkt der Saison Kollektionen für alle Gender, Footwear, Accessoires und Lifestyle-Produkte neben coolen Content-Formaten und Networking-Events.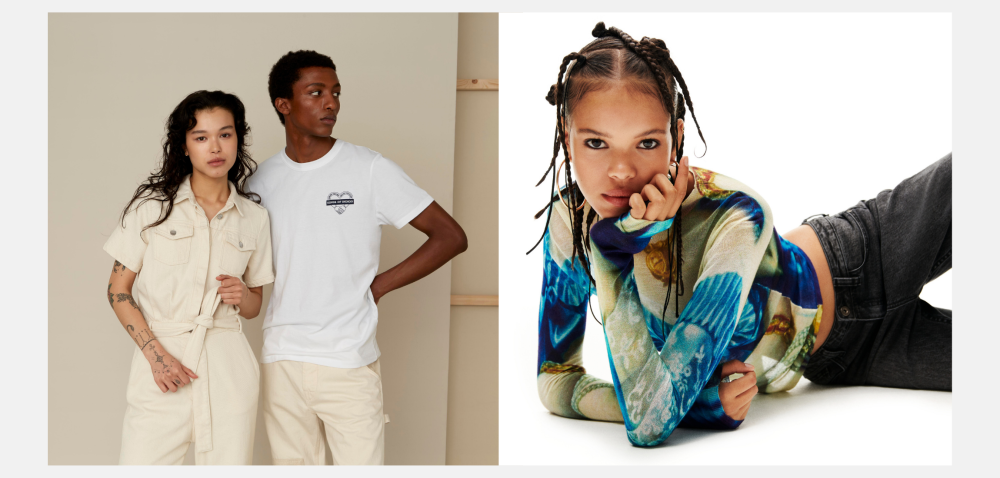 Der Mix aus Contemporary Brands bei PREMIUM und SEEK ist spannend und einzigartig. Er beinhaltet von Global Playern, über nachhaltig agierende und Innovationsmarken bis hin zu Talenten von morgen alles, was internationale Retailer sehen möchten. Grund dafür sind das Gespür, die Erfahrung, Kontakte und vor allem die Leidenschaft des Berliner Teams.

Das Stattfinden aller Events an einem Ort, die vielen Neuheiten drumherum und die Integration von D2C sind zusätzliche Argumente im Sommer dabei zu sein.
"Selten hatten wir so früh schon so viele Zusagen! Das wird das erste große Fashion Festival in Europa nach der Pandemie." so Anita Tillmann. "Alle wollen dabei sein, wenn wir in Berlin die Premiere unseres neuen Event-Kosmos und das lang ersehnte Wiedersehen der Branche feiern: die großen Namen, kleinere Independentlabels, viele langjährige Partner*innen und neue Marken. It's Showtime!"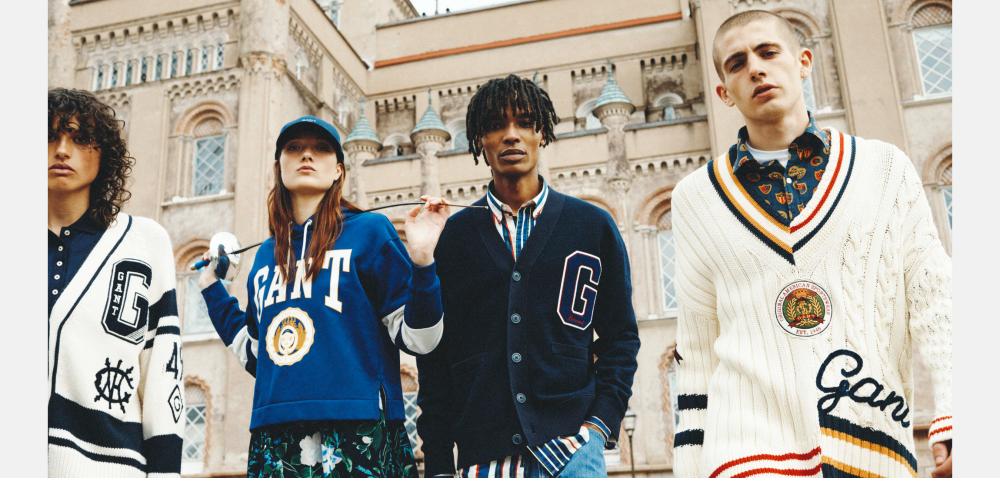 Neben vielen Neuheiten, sorgt vor allem die Integration von Influencer*innen und Endverbraucher*innen im Rahmen von THE GROUND, dem neuen Festival für Style & Culture für Buzz. Hier präsentieren sich neben Fashionbrands auch Partner*innen aus Beauty, Musik, Sport und Lifestyle. Diese profitieren von den direkten Begegnungen mit ihren Kund*innen und haben die Chance durch gutes Storytelling und spannende Aktionen zu begeistern.
Mit dem neuen SEEK CONSCIOUS CLUB entsteht eine große Area für nachhaltig agierende Brands. Ergänzt wird diese durch ein spannendes Stage-Programm. Für Weiterbildung und -entwicklung. Für eine bessere Zukunft.
Vom 7.-9. Juli erleben die Besucher*innen der Events auf dem Berliner Messegelände eine nie dagewesene Mischung aus Culture, Style, Mode, Business, Content Creation, Edu- und Entertainment. Let the Show begin!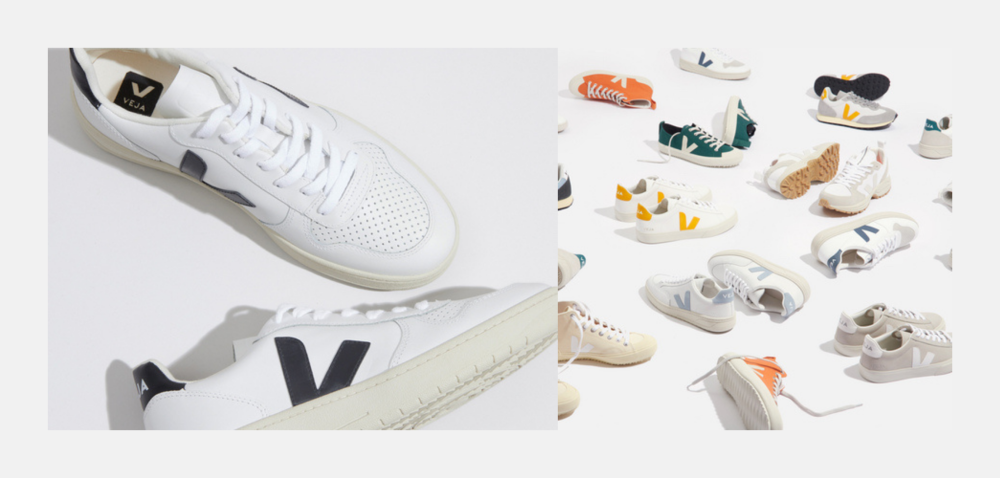 WOMENSWEAR
ABSOLUT CASHMERE | ABSTRACT | ACHIEVEPRIME | AENGELS | AFORA.WORLD | ALBERTO PANTS | ALTO MILANO | AMERICAN VINTAGE | ANA ALCAZAR | ANANTAKA | ANOTHER BRAND | ART LOVE | AYMARA | BLACK COLOUR | BLAUMAX | BLUE FIRE CO. | BRANDIT | CAMOUFLAGE COUTURE | CANADIAN CLASSICS | CATHERINE ANDRÉ | CATNOIR | CHASER | CHRIS COO | CHIARULLI | COFUR DENMARK | COSTER COPENHAGEN | COTOPAXI | COUNTRY OF ORIGIN | CUTE STUFF | DAWN DENIM | DEDICATED | DEMODE | DENHAM THE JEANMAKER | DESIGUAL | DIDRIKSONS | DILLYSOCKS | DRYKORN | ECOALF | EDIT BY MSCH | EDWIN | EEH | ELIAS RUMELIS | ELLESSE | EVE IN PARADISE | FABIENNE CHAPOT | FABULOUS ISLAND | FELEPPA | FIL NOIR | GABBA | GANNI | GANT | GIOVANNA NICOLAI | GOLDGARN DENIM | GOODSOCIETY | GOORIN | GOOSECRAFT | HAND CASHMERE | HAPPY SOCKS | HEAD SPORTSWEAR | HELENE GALWAS | HEN'S TEETH | HERRLICHER | HIMALAYA CLOTHING | HISO | HOX | HUGO | HUMBLE BY SOFIE | IBLUES | IDANO | ILSE JACOBSEN HORNBÆK | INOUI EDITIONS | IVKO WOMAN | JAPAN TKY | JC SOPHIE | JNBY | JOSH V | KINGS OF INDIGO | KLEINIGKEIT | KNOWLEDGE COTTON APPERAL | LANIUS | LE TEMPS DES CERISES | LEE | LEE COOPER | LIAPURE DESIGN STUDIO | LIV BERGEN | LJ COUTURE | LÄST | MARELLA | MARTYLÒ | MAX MARA LEISURE | MAZINE | MERZ B SCHWANEN | MILESTONE | MISTER TEE | MONDRAGHI | MONTEREGGI POINT | MOS MOSH | MSCH COPENHAGEN | NANNI | NATURAL COTTON COLOR | NAUTICA | NEO NOIR | NEVER ENOUGH | NOT SHY | NOVE | NUDIE JEANS CO | NÜMPH | OAKLEY | OAKWOOD | PENDLETON WOOLEN MILLS | PENNYBLACK | PEPPINOPEPPINO DENIM | PEUTEREY | POP 84 | PUMA | PUR SCHOEN | QUINTA MASO | RAFFAELLO ROSSI | RECTOVERSO SPORTS | RECYCLED KARMA | RINO&PELLE | ROSTERSOX | RUBICON | RUBIROSA | RUCK&MAUL | SALTWATER LUXE | SEIDENSTICKER | SMITTEN | SOFIE SCHNOOR | SOLOTRE | SOUL KATHRINE | STEVE MADDEN | STRIKK | STUTTERHEIM | SUMMUM WOMAN | THE FOX | THINKING MU | TRVL DRSS | URBAN CLASSICS | VICOLO | VICOLO DENIM | WEMOTO | WRANGLER | YAYA | ZEN ETHIC | ZENGGI AMSTERDAM
MENSWEAR
A FISH NAMED FRED | ABOUT COMPANIONS | ALBERTO PANTS | ALTO MILANO | AMERICAN VINTAGE | ANERKJENDT | AVENUE GEORGE V PARIS | AYMARA | BEN SHERMAN | BESOCKS | BLAUMAX | BLUE DE GÊNES | BRANDIT | C.O.F. STUDIO | CANADIAN CLASSICS | CAPTAIN SANTORS | CARL GROSS | CHRIS COO | CLEAN CUT COPENHAGEN | COTOPAXI | COUNTRY OF ORIGIN | DEDICATED | DEMOCRATIQUE SOCKS | DENHAM THE JEANMAKER | DESIGUAL | DIDRIKSONS | DILLYSOCKS | DRYKORN | DSTREZZED | DUBBLEWARE | DXNMXRK | ECOALF | EDWIN | ELIAS RUMELIS | ELLESSE | FABULOUS ISLAND | FARAH | FAT MOOSE | FIL NOIR | FLEURS DE BAGNE | FRIZMWORKS | G.R.P | GABBA | GANT | GOLDGARN DENIM | GOODSOCIETY | GOORIN | GOOSECRAFT | HAPPY SOCKS | HEAD SPORTSWEAR | HEN'S TEETH | HERRLICHER | HILTL | HOX | HUGO | ILSE JACOBSEN HORNBÆK | IMPULSO | IOS-INNOVATION OF SUITING | JNBY | KINGS OF INDIGO | KLEINIGKEIT | KNOWLEDGE COTTON APPAREL | KYTONE | LE TEMPS DES CERISES | LEE | LEE COOPER | LORENZONI | MAZINE | MERZ B SCHWANEN | MILESTONE | MISTER TEE | MONDRAGHI | MOS MOSH | NANNI | NAUTICA | NEVER ENOUGH | NUDIE JEANS CO | OAKLEY | OAKWOOD | OLIVER SPENCER | OLYMP | OLYMP SIGNATURE | PECK & SNYDER | PENDLETON WOOLEN MILLS | PEPPINOPEPPINO DENIM | PEUTEREY | PIKE BROTHERS | POP 84 | PUMA | QUINTA MASO | R2 AMSTERDAM | REYN SPOONER | ROSTERSOX | RUCK&MAUL | SOUTHPOLE | STUTTERHEIM | TAION | THE QUARTERMASTER | THE SURFCAR | THINKING MU | TOM RIPLEY | UNFAIR ATHLETICS | UNFEIGNED | UNIFORM BRIDGE & CO | URBAN CLASSICS | WELTER SHELTER | WEMOTO | WRANGLER | WU WEAR | XAGON MAN | YOON
ACCESSORIES & FOOTWEAR
8000KICKS | A GOOD COMPANY | A.S.98 | ABRO | AFORA.WORLD | AIGNER | ALBERTO OLIVIERO | ALLAN K | ANDERSON'S | APPLE OF EDEN | AQUA DULCE | ARO | ARROW MOCCASIN | ARTSAC | B.BELT-HANDMADE IN GERMANY | BAILEY 1922 | BARTS | BESOCKS | BGENTS | BIANCO. | BLACKSTONE | BON DEP | BRÜTTING DIAMOND BRAND | BUCKLE&SEAM | BUFFALO | CA'SHOTT COPENHAGEN | CABAIA | CAMERLENGO | CAMPER | CANDICE COOPER | CARRY BOTTLES | CASHIMAR | CAYLER & SONS | CHAAYA | CHEEKY CHAIN MUNICH | CHIE MIHARA | CHILLOUTS | CHROME | COLLONIL | COLORS OF CALIFORNIA | CONSIGNED | COPENHAGEN STUDIOS | CORRENTE | CREP PROTECT | DEDICATED | DIS | DONNA CAROLINA | DOTZ | DUCANERO | EBBETS FIELD FLANNELS | ELLIKER | ERNESTO DOLANI | ESCAPULARIO | FERRUCCIO VECCHI STUDIO | FIORANGELO | FLEXFIT | FLORIS VAN BOMMEL | FRATELLI DIVERSI | GANNI | GARZINI | GOOD & WELL SUPPLY CO | GOT BAG | GRASHOPPER | HAPPY SOCKS | HOLDIT | HORIZN STUDIOS | HUB FOOTWEAR | HUGO | HUNTERSON | IDEAL OF SWEDEN | IL BUSSETTO | IMPALA SKATE | INUOVO | IPHORIA | IZIPIZI PARIS | JOHN HATTER | JOHNNY URBAN | JOPLINS SUNGLASSES | JOST | JUWELENKIND | K-SWISS | KALAIKA | KANGAROOS | KANGOL | KARL LAGERFELD | KARMA OF CHARME | KAZE | KEEN | KENNEL& SCHMENGER SCHUHMANUFAKTUR | KING TARTUFOLI | KINTOBE | LA BOTTEGA DI LISA | LA BOUCLE | LANIUS | LAVIE | LE SPECS | LE TANNEUR | LEAF FINE JEWELRY | LEMARE' | LEMON JELLY | LES VISIONNAIRES | LIFF | LLOYD MEN'S BELTS | LORIBLU | LOVELIES STUDIO | MARINO FABIANI | MASON GARMENTS | MEGGY K MUNICH | MELINE | MELVIN&HAMILTON | MOMA | MOU | MY JEWELLERY | MYL BERLIN | NEWD. | NO NAME | NOMADIC STATE OF MIND | NOVESTA | NUBIKK | O MY BAG | OAKLEY | ORBITKEY | PALLADIUM | PANTANETTI | PANTOFOLA D'ORO1886 | PARAFINA | PENDLETON WOOLEN MILLS | POTEN | PROPERTY OF | PUMA | PUNTO PIGRO | PURA VIDA | QUEEN CAP | RE MADE IN ITALY | ROSTERSOX | RUBIROSA | SANDMANN | SANDQVIST | SATORISAN | SAUCONY | SAYE | SCHMÜCKSTÜCK | SCOTCH&SODA FOOTWEAR | SECRID | SEEBERGER | SHADDY | SHOTO | SIOUX | SORBET ISLAND | SPRAYGROUND | SPRUCHKETTEN BY LIEBLICHKEITEN | STARTER | STEVEN NEW YORK | SYLVIE EDER | SZADE | THE BRITISH BAG COMPANY | TINCHENS | TRIGRAM | TROPICCA | UCON ACROBATICS | UNDICI DIECI | US RUBBER COMPANY | VANESSA BARONI | VEJA | VIOLA FONTI | WEAT | WEEKEND OFFENDER | WEMOTO | WODEN | WOMSH | YKRA | YOURS.JEWELRY | ZESPÀ, AIX-EN-PROVENCE
GOODS & GADGETS
AMATRIUS | BARKLOT | CHILLY'S | DAVIDOFF | EMBACOLLAGE | HORIZN STUDIOS | KAWECO | LAVIE | MOCH FIGUREN | NO CRAP | RAQUEL DE QUERIOZ | SOEDER* | STEAMERY | THE GIFT LABEL | UNDGRETEL | VICTOR FOXTROT | VOLSTED GIN | WIYCK | WONDERCANDLE